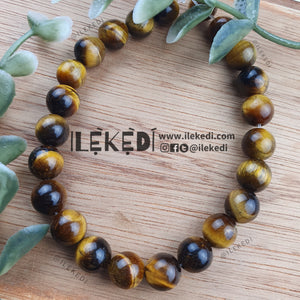 Beautiful tiger eye quartz beads in gold and brown tones on an elastic stretch bracelet.
Bead size is 6mm and is finished with gold plated stainless steel hardware.

Bracelet is available in multiple sizes on an elastic cord.

Price shown is for 1 bracelet.

See Measurement/Sizing Guide for sizing questions.